Olive Ridley Turtles Rescue
Soori Bali has undertaken a special initiative in conjunction with a local conservation group to safely collect endangered turtle eggs (Olive Ridley species) from our beach.
The Olive Ridley turtle species are safely collected from the southwestern coastline and our own beach. Once hatched and carefully reared, the turtle hatchlings are released on opportune tides leaving out from Kelating beach in front of Soori Bali, in an unforgettable experience.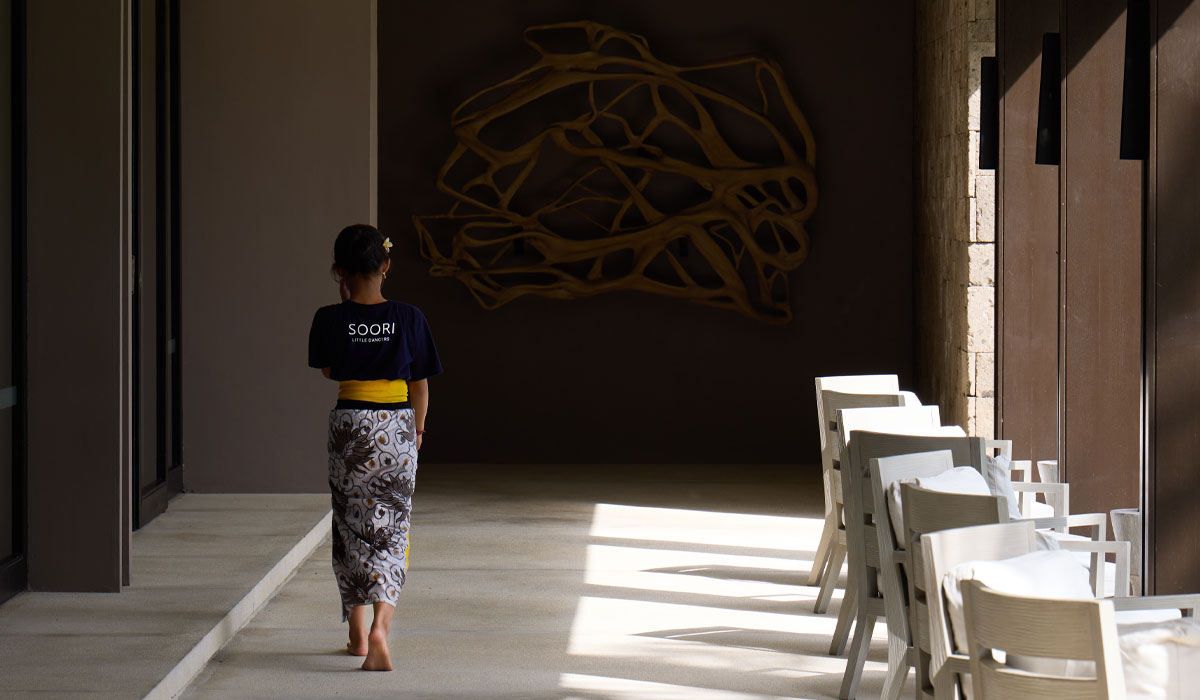 Little Dancers and Little Musicians of Kelating
To preserve the intangible cultural heritage of Bali and cultivate a centuries-old art, the Balinese Legong Art, Soori Bali hosts on site a fully funded indigenous school for young children: The Little Dancers and Little Musicians of Kelating.
Provided with rehearsal spaces and costumes, the young children from Kelating practice several times per week and offer weekly performances in front of the guests.
Guests are invited to join the classes as a genuine introduction to Balinese traditional arts where the Balinese children are as young as 5 years old.